About us
The Kashmir trekking company, Kashmir Mountain Adventures was founded by people born and raised in Kashmir,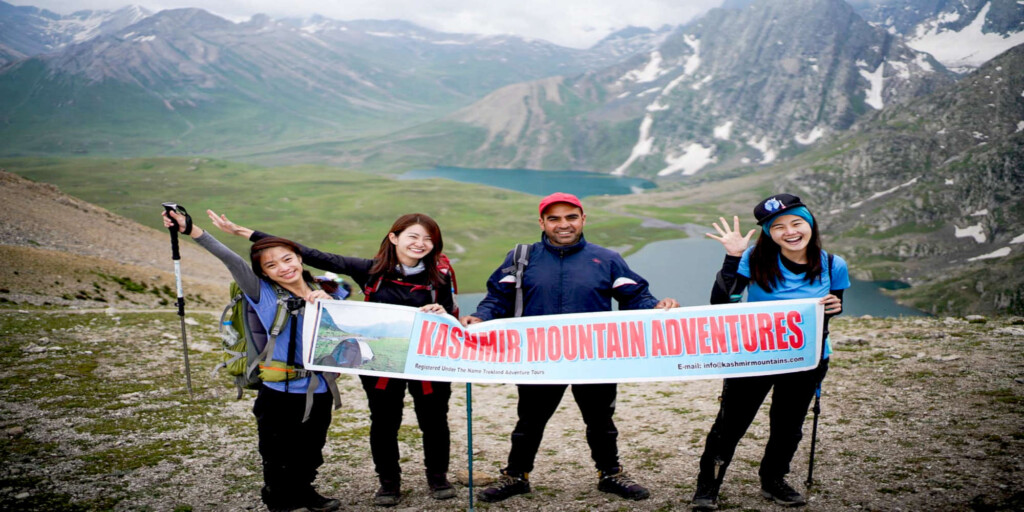 in families with four generations of experience in tourism and trekking.
Kashmir, with its vast meadows and lofty Himalayan peaks, is a trekkers' paradise. We are passionate about taking people to explore the Kashmir mountains and beautiful lakes.
Whether you're looking for trekking, climbing, skiing, rafting, or other adventure sports, Kashmir will never disappoint you. It was also recently named the safest state in India for solo women travelers.
Why us
At Kashmir Mountain Adventures, we are passionate about our culture and our guests in equal measure. We have decades of experience in traversing these mountains, which also happen to be our backyard. We give you a trekking experience like none other because we balance fun and professionalism with efficiency. Our trekking guides are locals who understand the mountains of Kashmir like the back of their hands and offer you the best assistance to help you explore safely.
Adventure of a Lifetime with Kashmir Mountains
We're on the list of Best travel agents in Kashmir valley, come with us on an adventure that you will remember for years to come. Our trekking packages are cost-effective and handcrafted to give you maximum exposure to Kashmir's natural beauty.
Our Kashmir trekking packages:
Kashmir Great Lakes Trek
Tarsar Marsar Lake Trek
Kolahoi Glacier Trek
Himalaya Kashmir trekking packages
We work hard to ensure we find you the most exciting, intriguing, and amazing destinations and experiences that work within your budget.
Trustworthiness
Qualified Staff
No Hidden Fees
Variety of Tours
High Level of Service
Personal Approach
Openness