The Kashmir Great Lakes trek (KGL) is a magnificent adventure that takes you through some of the most stunning landscapes in the Indian Himalayas. Stretching over 70 kilometers, this trek offers breathtaking views of alpine meadows, crystal-clear lakes, and towering snow-capped peaks. Choosing the right time to embark on this trek is crucial for a memorable and safe experience.
The best time for the Kashmir Great Lakes trek is during the summer months, from June to September. During this period, the weather in the region is generally pleasant and suitable for trekking. The days are usually warm, with temperatures ranging from 15°C to 25°C (59°F to 77°F), while the nights can be chilly, with temperatures dropping to around 5°C to 10°C (41°F to 50°F).
June marks the beginning of summer, and the landscape is adorned with blooming flowers and lush greenery. The meadows come alive with vibrant colors, making it a photographer's paradise. The lakes are also at their fullest, reflecting the surrounding mountains and creating stunning panoramas. The weather is relatively stable during this month, with clear skies and minimal rainfall.
July and August are considered the peak months for the Kashmir Great Lakes trek. The weather remains pleasant, with occasional showers. The trails are usually well-defined, and the meadows are in full bloom, offering a picturesque setting. However, it's important to note that these months also coincide with the monsoon season in the region, so there is a possibility of encountering rain. It is advisable to pack rain gear and be prepared for occasional wet weather.
September marks the end of the monsoon season, and the weather begins to transition towards autumn. The skies become clearer, and the chances of rainfall decrease significantly. The landscapes are still vibrant, with colorful meadows and shimmering lakes. The temperatures start to drop gradually, particularly towards the end of the month, so it is advisable to carry warm clothing and be prepared for colder nights.
It is worth noting that the Kashmir Great Lakes trek is located at a high altitude, ranging from 2,500 meters to 4,300 meters (8,200 feet to 14,100 feet). Therefore, it is essential to acclimatize properly and be prepared for altitude-related challenges. It is recommended to spend a couple of days in Srinagar or nearby areas before starting the trek to allow your body to adjust to the altitude.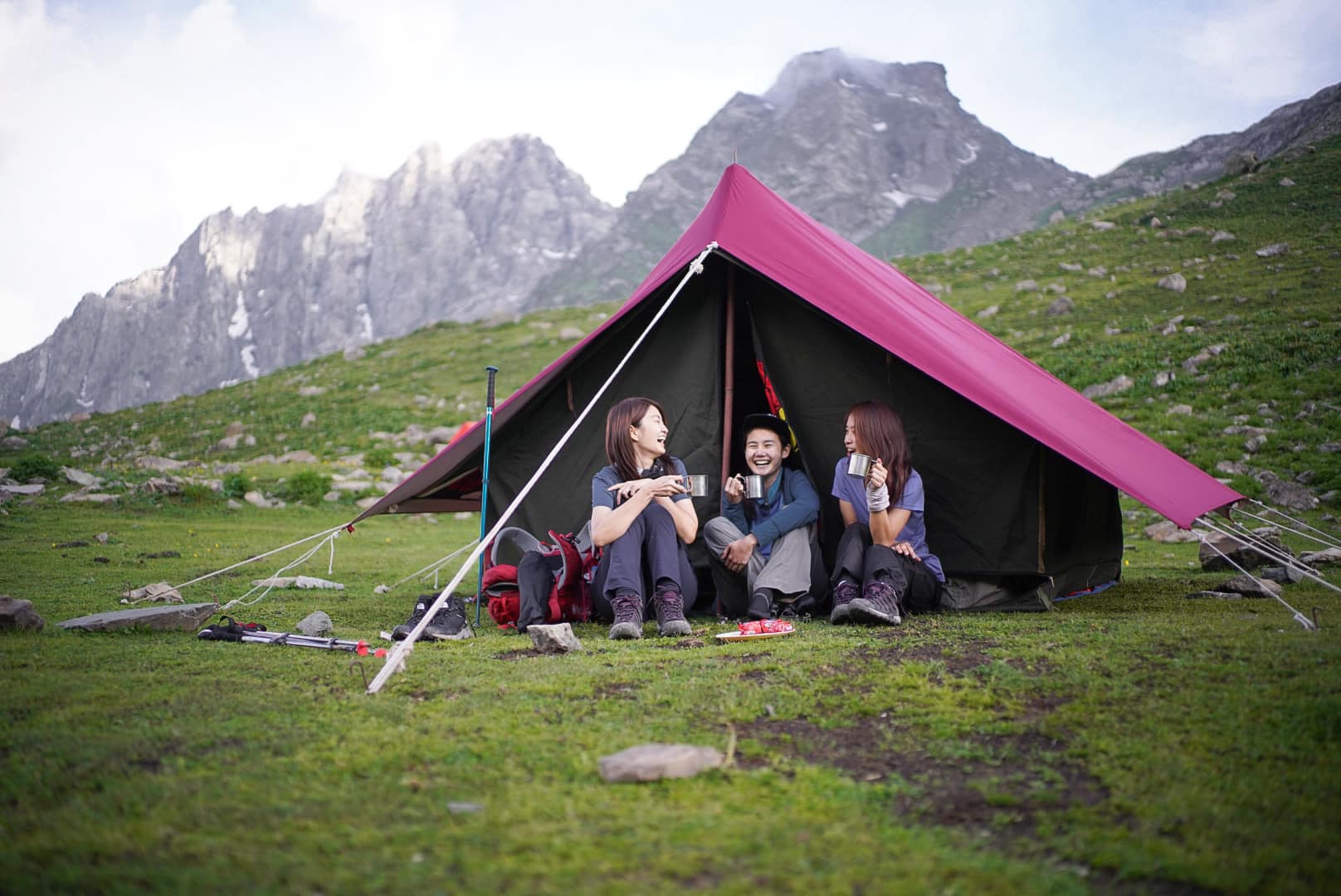 In conclusion, the best time for the Kashmir Great Lakes trek is during the summer months of June to September. During this period, you can experience the trek's breathtaking beauty, with blooming meadows, pristine lakes, and clear skies. However, it is crucial to check the weather forecast and be prepared for occasional rain showers, particularly during the monsoon season. With proper planning and preparation, the Kashmir Great Lakes trek promises to be an unforgettable adventure in the lap of nature.