1. Mount Mahadev Peak 3966m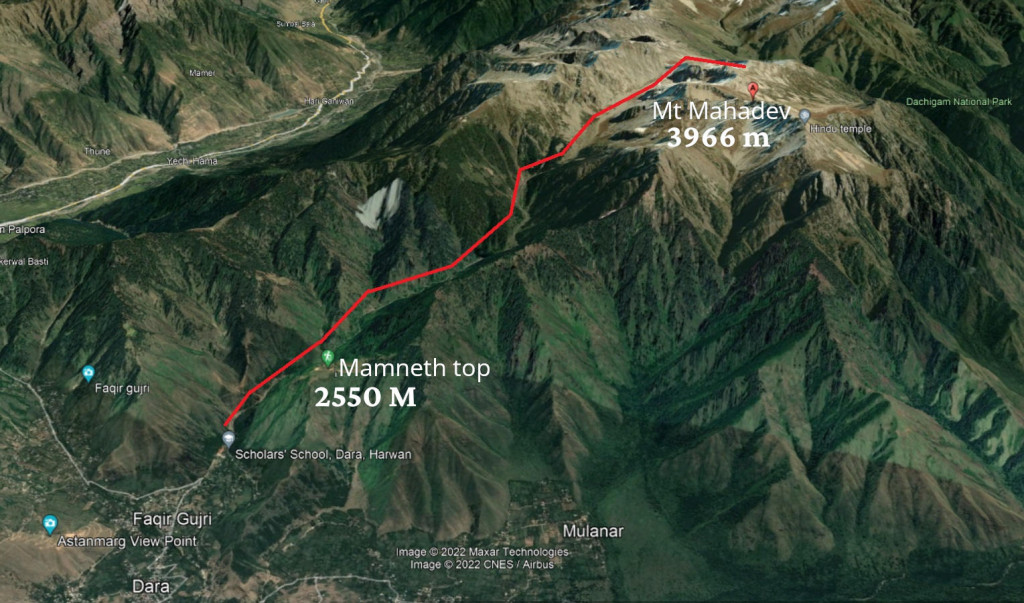 Mount Mahadev is the Highest Peak in Srinagar, (3966 m) nearby the area of Dara Harwan in Srinagar City. It is part of the Zabarwan Range. The Zabarwan Range borders the central part of the Kashmir Valley in the east. Literally, it's the mountain range between Sind Valley and Lidder Valley on the north and south, and between the Zanskar Range and Jehlum Valley on the east and west, independently. Mt Mahadev can be climbed from many routes, the primary route to this Mountain top is from Dara, Faqir Gujri, in Harwan. Mount Mahadev is visible from nearly all parts of Srinagar and additionally from the saffron metropolis of Pampore.
"JK Adventure Sports Club Summit to Highest peak of Srinagar 3966m in 5 hours and 28 minutes. The fastest time record for the return trail,"
2. Astanmarg Viewpoint 2293 m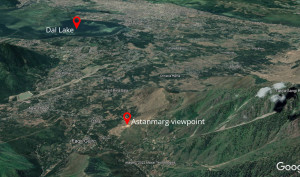 Astanmarg isn't really a name that numerous travelers know about. As a matter of fact. Standing at Astanmarg's viewpoint in the evening and watching the sunset is truly a magical experience. It's one of the best viewpoints in all of Srinagar and a must-visit place for anyone planning a trip to Kashmir.
Not many people go in a direction, primarily because it isn't high on the list of places to visit in Srinagar. The majority of the folks you'll find will just be the locals from Srinagar.
This makes Astanmarg a perfect place for anyone wanting to spend some time down from the crowd with a view that will remain in your recollections for a long time.
Astanmarg is basically a viewpoint, a meadow on top of the Zabarwan range surrounded by small villages. You drive up the mountain on a steep and narrow road and reach a point where the road ends, leaving you with an extraordinary view of the entire Srinagar megacity and Dal Lake.
More detailed information about mountains and highest peaks in Jammu and Kashmir