Kashmir is safe to travel to now in 2022. Estimated 1.06 crore tourists have visited Jammu and Kashmir from January to July this year, often described as Heaven on Earth — are witnessing "an unprecedented rush" this summer season.
Data from the Jammu and Kashmir Tourism Department and the Union Tourism Ministry suggest that the number of tourists between January and May 15 of 2022 jumped to 600,000, over four times the 125,0000 seen in the same period last year.
Kashmir breaks a 10-year tourist record with 1.06 Crore Tourists bookings between January to July.
From January to April, 600,000 people booked a visit to the valley — which includes Gulmarg, Srinagar, Pahalgam, and other areas of Kashmir — the highest in the last 10 years, said sources in the Union Tourism Ministry.
Meanwhile, between October 2021 and March 2022, at least 80 lakh people visited the union territory, said a ministry official, adding that the "unparalleled footfall" is primarily because of "peace in the region and growing confidence in government action towards the development of the region".
The average stay duration for tourists is anywhere from 10 to 15 days and people are willing to spend at least 30–40% more traveling to the valley.
According to Aditya Gupta, Senior Vice President, Hotels and Holidays, Yatra.com, there has been an increase in demand and booking queries, which are up by 85%.
"Tourism to the valley — especially to the destinations like Gulmarg, Sonmarg, Pahalgam, and Srinagar — has increased with the summer season," he told
Tourism activities are the primary contributors to the local economy of Kashmir and its people. It generates jobs and enterprise opportunities for locals who're engaged in hospitality and transportation activities. The Kashmir valley is now open for tourism however Covid guidelines are in place and there are a few requirements for travelers before they're able to enter Kashmir.
In order to attract private investors from across the country to invest in tourism infrastructure, the Jammu and Kashmir Tourism Policy, 2020, has been notified and tourism given the status of industry to encourage investment, he said.
Planning A Trip To Kashmir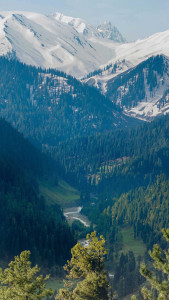 Lovingly known as the 'Heaven on earth, Kashmir is honestly one of the most pleasant holiday destinations you can visit. Experience paradise on earth as soon as in your life, you should visit this part of the world to witness numerous incredible natural scenes. The state of Jammu and Kashmir shares its borders with Himachal Pradesh and Punjab. Pakistan and China are the closes neighbors to Jammu and Kashmir. It has been a flash point due to political issues, Kashmir is safe to travel to now the situation is back to normal.
Kashmir is known for its raw beauty, unexplored territory, offbeat trails, and warm hospitality. What if we told you that you can get all of that and more when you come to explore the hinterland with us?
If you are planning an experience in Kashmir via your Kashmir tour package, then you can personalize your itinerary according to your tour wishes. If you're a solo or a spiritual seeker, then there are plenty of spiritual shrines and temples you visit and offer your prayers. As an adventure traveler, you can discover many adventure activities to interact with yourself. Kashmir is also a fantastic honeymoon destination and couples traveling here remember it as one of the most stunning locations to spend time with your beloved.
Whatever your purpose to travel is, you can discover something for yourself in Kashmir. For the nature lover or a photographer, you can discover great Himalayan mountain views and scenes to capture in the camera and your memory. Social Media played a crucial role in making the Kashmir valley more famous to the community of tourists. every year, there are thousands of people who visit Kashmir from everywhere in the global. but, because of the pandemic, visitor activities have been reduced.
The second wave of Covid has declined significantly and the recent Covid cases all over India have decreased. because 'revenge tourism' has started.
To summarize, the following are a number of the main tour guidelines which you want to keep in mind before you book your Kashmir tour package.
– Vaccination certificates must be produced by all travelers visiting Jammu & Kashmir. The vaccination certificate must include evidence of the administration of two vaccine doses.
– Unvaccinated tourists need to produce a negative RT-PCR test to be done 72 hours before traveling.
– wearing masks and keeping social distancing needs to be found even when visiting popular tourist destinations in Kashmir.
Winter Season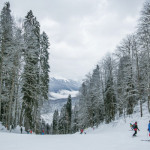 The winter season begins from October till March and the temperature can fall -5 degrees Celcius. however, April till June is the summer season whilst you can easily tour Kashmir without any hassles. summer season temperatures can be around 15 – 30 tiers Celsius. The monsoon months of July until September are especially unstable as the road situations are pretty bad at some point during this time.